About the Ronald Reagan Presidential Library and Museum
The Ronald Reagan Presidential Library and Museum has informed and inspired more than one million visitors since opening in 1991. Perched on a mountaintop with sweeping views of mountains, valleys, and the Pacific Ocean, this 100-acre site, 45 minutes from downtown Los Angeles, offers memorable experiences for people of all ages.
Visitors can follow a young Ronald Reagan on his rise from local hero and college standout to the glamorous world of Hollywood stardom. His campaign trail and inauguration as the 40th President of the United States, the Oval Office, and key events of his two terms are revealed through documents, photographs, and artifacts from eight dynamic years in the White House.
These opportunities and many more await visitors at the Ronald Reagan Presidential Library and Museum, home to a world-class research facility featuring original presidential documents that forever changed our world. The facility is one of twelve presidential libraries directed by the National Archives and Records Administration.
More details on all the presidential libraries and the National Archives can be founds at http://www.archives.gov/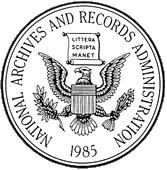 The Archives: Access to Presidential Records
The Reagan Presidential Library receives thousands of requests from researchers all over the world to study such historical records as:
Over 50 million pages of presidential papers
Documents from Reagan's eight years as California's governor
Half a million feet of motion picture film
20,500 video tapes, 25,500 audio recordings, and nearly 1.5 million photographs
10,000 volumes of books and other publications
The library's expert archivists work to make more of these items available while preserving them for generations to come. Contact and detailed information is available at www.reagan.utexas.edu.

The Ronald Reagan Presidential Library and Museum
---
The Ronald Reagan Presidential Foundation
For all membership and change of address requests, please click here.
---
The Ronald Reagan Museum Store
Return to Main Lobby